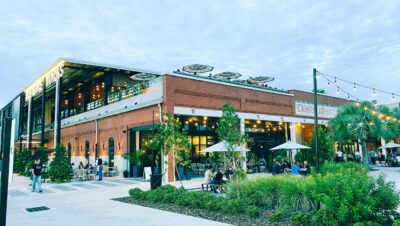 Tuesday, 15 December 2020
Homes in walkable Tampa neighborhoods are seeing a larger price increase than those in areas dependent on cars, according to a new report. Seattle-based Redfin recently looked at the difference in home prices between walkable neighborhoods, where some or most errands can be accomplished on foot, and car-dependent neighborhoods, where most errands require a car.
St. Petersburg leaders have been taking notes on the failures and successes of e-scooters so they can create a plan for their city. The city that's known for its downtown walkability and designated bike paths wants to hop on the e-scooter trend that sister cities in South Florida and Tampa have adopted. Last week, St. Pete's housing,
More than 3,000 Cross-Bay Ferry passengers completed the survey, and 96 percent gave the service good grades. More than 70 percent said they support year-round service. By Caitlin Johnston A survey of people who rode the Cross-Bay Ferry between downtown Tampa and St. Petersburg this year found strong interest in a year-round ferry service connecting multiple
A house in St. Petersburg's Old Northeast is a finalist in HGTV's Ultimate House Hunt contest. Built in 2007 in the Mission Revival style, the 4,000-square-foot home a block from Coffee Pot Bayou is among 12 nationwide in the "curb appeal" category. Viewers can vote online through July 17 for a chance to win $10,000.
ST. PETE BEACH — Nearly a decade and one scrubbed auction after it first hit the market, the former winter home of beer and baseball magnate August A. Busch Jr. sold today for $5.395 million. That is the second highest amount paid for a residentially zoned property in the Tampa Bay area this year. A
By: Jo-Lynn Brown The Tampa-St. Petersburg-Clearwater metro area jumped 45 spots from 2012 to 2013 in the Milken Institute's 2013 report on Best Performing Cities in the United States. The Tampa-St. Pete-Clearwater metropolitan statistical area went from No. 138 on the list in 2012 to No. 93 on the list in 2013, according to Milken's