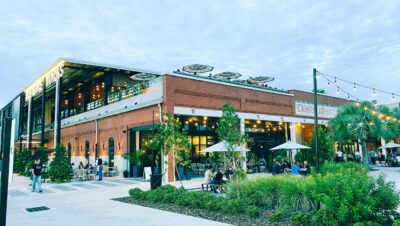 Tuesday, 15 December 2020
Homes in walkable Tampa neighborhoods are seeing a larger price increase than those in areas dependent on cars, according to a new report. Seattle-based Redfin recently looked at the difference in home prices between walkable neighborhoods, where some or most errands can be accomplished on foot, and car-dependent neighborhoods, where most errands require a car.
Thursday, 03 October 2019
Americans are growing concerned by the growing threats of an economic slowdown, but that doesn't seem to be affecting housing. Recent housing reports are showing that lower mortgage rates are buoying buyer demand into the fall months. "Despite fears of an economic slowdown, the housing market continues to be a bright spot in the economy,"
Housing remains in high demand in most of the nation, but the housing recovery looks increasingly uneven, depending on location. Whether buyers are shopping for their own homes or for investment properties that will throw off some cash, certain markets are becoming far more lucrative than anyone might have expected just a few years ago.
Buying a home can be a nerve-racking experience, especially if you're a first-time home buyer. Not only is it probably the biggest purchase of your life, but the process is complicated and fraught with unfamiliar lingo and surprise expenses. To make the first-time home buying journey a little less stressful, NerdWallet has compiled these 25
WASHINGTON – Dec. 2, 2016 – What fall slowdown? In many markets across the country, the housing market is showing anything but the typical seasonal slowdown. In fact, a report released by the National Association of Realtors® (NAR) finds just the opposite. Existing-home sales eclipsed June's cyclical sales and, in October, zoomed to the highest