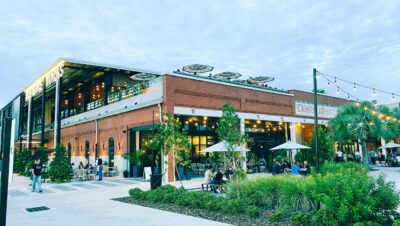 Tuesday, 15 December 2020
Homes in walkable Tampa neighborhoods are seeing a larger price increase than those in areas dependent on cars, according to a new report. Seattle-based Redfin recently looked at the difference in home prices between walkable neighborhoods, where some or most errands can be accomplished on foot, and car-dependent neighborhoods, where most errands require a car.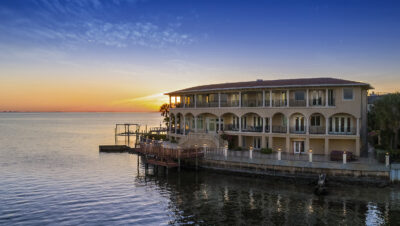 Thursday, 12 November 2020
A mansion on the South Tampa waterfront is the latest in a series of big luxury sales in 2020, clocking in at $5.45 million. The sale of the home at 5157 W San Jose St. closed on Friday, according to the Multiple Listing Service. The sellers, Chunilal and Kanta Shah, paid $1.1 million for the property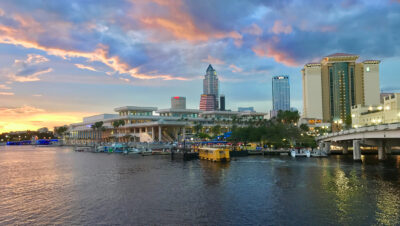 Wednesday, 04 November 2020
A recent report from Renofi projects the average home price for both U.S. states and major cities over the next 10 years, and has Florida and Tampa outpacing much of the U.S. Tampa's average home value is expected to rise to $509,036 by 2030 compared to an average of $266,000 in 2020. That $509,000 mark
CHARLOTTE, N.C. – April 12, 2017 – Millennials who bought a home are generally happy about it. Bank of America's second annual Homebuyer Insights Report finds that millennials who have taken the plunge into homeownership buy the house they can afford now and plan to buy their ideal home later. A large majority (68 percent)
NEW YORK – April 12, 2017 – Continued economic improvement should give first-time homebuyers the boost they need to enter the market. In fact, about three in five independent mortgage lenders (59 percent) in a recent survey predict an increase in first-time homebuyers in 2017. The prediction comes from The Lenders One Cooperative, a national
Published in

General, Housing Market, Investors, Local, Luxury, Mortgage, News, Real Estate, South Tampa, St Petersburg, Tampa Bay
Diana Olick | @DianaOlick Monday, 27 Mar 2017 | 1:30 PM ETCNBC.com Sluggish housing recovery takes a bite out of the economy  Monday, 27 Mar 2017 | 8:23 AM ET | 03:23 Housing remains in high demand in most of the nation, but the housing recovery looks increasingly uneven, depending on location. Whether buyers are shopping
Published in

Housing Market, Important, Investors, Local, Luxury, Mortgage, News, Real Estate, South Tampa, St Petersburg, Tampa Bay
NEW YORK – The Federal Reserve is finally taking more action to raise its short-term rates. Last week, it voted to raise the Fed funds rate by 25 basis points. That is expected to add pressure to mortgage rates, too. Many housing analysts fear that rising mortgage rates could further impact home affordability and lead
TAMPA, Fla. – March 28, 2017 – PRLog — The Hughes Shelton Realtors, comprised of Mike Hughes, Jeff Shelton, Andrea Webb, Rebecca Batte, Kelly Burchill, Leigh Jones, Cristine Mastrilli and Tara Curry with Coldwell Banker Residential Real Estate's Tampa Westshore office, has earned the ranks of the number one large team in West Central Florida.
CHICAGO – Dec. 6, 2016 – A great kitchen can help sell a home, and real estate professionals are spotlighting it in their marketing. Of all the homes listed for sale on realtor.com, 69 percent of the listing descriptions highlight the kitchen as a selling point. Forty-nine percent mentioned the bedrooms and 35 percent highlighted the