TAMPA — The Tampa Bay Rays on Tuesday unveiled a design for an Ybor City ballpark with huge windows that would open to let in a breeze and a translucent roof topped by a distinctive wing-like canopy. But no one was ready to answer the obvious question: Could the stadium project's $892 million cost keep
A house in St. Petersburg's Old Northeast is a finalist in HGTV's Ultimate House Hunt contest. Built in 2007 in the Mission Revival style, the 4,000-square-foot home a block from Coffee Pot Bayou is among 12 nationwide in the "curb appeal" category. Viewers can vote online through July 17 for a chance to win $10,000.
TAMPA — Fresh off their success with a condo tower in downtown St. Petersburg, a husband-and-wife development team now plan a luxury high-rise on Tampa's Bayshore Boulevard. The Sanctuary at Alexandra Place will have just 15 units — 14 covering an entire level each and one penthouse taking up two floors. All will have 360-degree
Tampa, Florida flew under the radar for years, but is now intentionally trying to reconstruct its image and expand their downtown. With a strong labor market, well-connected group of entrepreneurs (Tampapreneurs, as they are called), and increasing interest from developers and capital providers, the market appears well-positioned for future growth. Our Director of Economic Research,
In what would be one of Tampa Bay's biggest developments, a New York company plans a 1.8 million-square-foot project designed to help link downtown Tampa with the city's booming Westshore area. Midtown Tampa, a potential half-billion dollar project at the southeast corner of 1-275 and North Dale Mabry Highway, would include 240,000 square feet of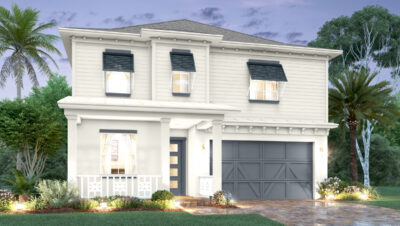 Thursday, 08 February 2018
Despite weakening optimism from non-homeowners at the end of last year that now is a good time to buy, an overwhelming majority said they do want to own a home in the future and believe homeownership is part of their American Dream. That is according to new consumer survey data from the National Association of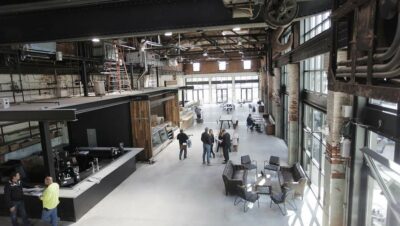 Thursday, 25 January 2018
TAMPA — It's not unusual lately to see people stroll off the Riverwalk and tug on the doors at the Heights Public Market, the nearly finished dining and commercial emporium inside the old Tampa Armature Works building. Those doors are expected to open soon — think weeks, not months — after a $20 million job
Tampa International Airport and the prospect of two new luxury hotels promise to make the region an even hotter tourism destination. The pressure is on in 2018 for Tampa International Airport to match or surpass a strong year of passenger growth and move into the second phase of its massive $2.6 billion, multiyear master plan. A
Home renovations as an investment for a future sale with hopes of recovering the improvement costs are a dicey prospect at best. Real estate agents and remodeling construction specialists caution against that assumption. "Hardly anything will offer a net profit," says Barry Grooms, Realtor, broker and co-owner of SaraBay Real Estate with his wife, Sherry.