Tampa, Florida (March, 2014) – Hughes Shelton Realtors, comprised of Mike Hughes, Jeff Shelton, Andrea Webb, and team with Coldwell Banker Residential Real Estate's Tampa Southwest office, has earned the company's prestigious Society of Excellence award for 2013. This is the highest award level bestowed upon sales associates affiliated with NRT LLC, the largest residential real estate brokerage in the country.  Coldwell Banker Residential Brokerage is a subsidiary of NRT LLC.
"The Society of Excellence designation honors the very top level of Coldwell Banker NRT sales associates who achieve the strongest level of production in sales and customer service," said Clark Toole, president of Coldwell Banker Residential Real Estate, Florida. Hughes Shelton Realtors market knowledge and dedication to customer service has allowed them to achieve these exceptional results."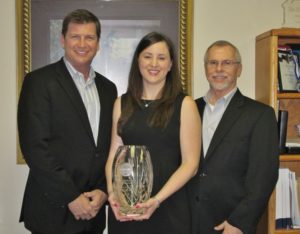 With more than 30 years of real estate experience, Hughes Shelton Realtors have proven themselves to be experts in negotiating deals, marketing properties and serving the real estate needs of residential buyers and sellers. With an extensive knowledge of local neighborhoods, they specialize in residential properties in the Tampa Bay market, specifically South Tampa, Saint Petersburg, and planned communities including Westchase and Avila.
Coldwell Banker Residential Real Estate is a leading full-service residential real estate company with more than 80 offices and 4,900 sales associates serving the communities of Central Florida, Palm Beach, Southeast Florida, Southwest Florida and Tampa Bay. Worldwide, the Coldwell Banker network includes 3,100 offices with over 82,000 sales associates spanning more than 50 countries.  Every day, Coldwell Banker Residential Real Estate properties are exposed to 16 million buyers on more than 725 high-traffic websites.